Return to Home Page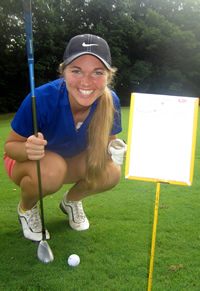 2018 Sponsors
All proceeds from this event are donated to benefit local children. Over the past twenty years, we have donated over $300,000 from the support of our golfers and these sponsors.
Become a Sponsor: Platinum, Major, Hole, or Door Prize Sponsor! more info >
Other Donor
Other Donor
Other Donor
Dinner Sponsor
Don & Sally Johnson
Pekin Insurance
UnityPoint Health
Platinum Sponsor
Cliff & Mary Steele
Label Graphics
Pekin Community Softball Association (PCSA)
Reinhart Grounds Maintenance, Inc.
River City Construction, LLC
Scott and Joan Martin
The Family of Brad Campbell
The Wroblewski Family
Major Sponsor
Architectural Design Group
Benassi Roofing
Brad's Godparents Aunt Mary and Uncle Dan
Broadway Liquor
Campbell & Stanley Families
Carter Paper & Packaging
Designer Concepts Landscape Architecture
Dr Brendon J Johnson OD
Harrison Landscaping
Illinois Corn Processing a division of Pacific Ethanol
Keith Engineering Design
Kouri's Pub
Mosquito Authority
Pekin Moose Lodge #916
Preston-Hanley Funeral Homes and Crematory
Robert J. Johnson, D.M.D., PC
Steve and Jace Tassart
Swing's Garage
The Grandparents
Troy & Brooke Guidotti
Unruh & Unes Wealth Management Group of Wells Fargo Advisors
Hole Sponsor
Atlas Supply Company
Brad's Niece Megan Campbell
Bradley Robert Johnson
Brian & Kandi Lee
Buffalo Wild Wings
CAMPBELL #35 & FAMILY
Cooper Bradley Campbell
Cordts Heating and Air Conditioning
Daren Epley of Morgan Stanley
David, Lourdes, Brian and Luann Kline
Debbie Fornoff Interior Design and Draperies
Don Bohlander Parkinson's Fundracers
Epiphany WoodWorking
Excalibur Seasoning
Glasford Mini Storage
Glesne Family Dentistry
Greg's Garage Door Service
In Memory of Greg Scotti
In Memory of Johnny Mac JKLIVIN
Jac's Doghouse
Jeff & Holly Walker
Jeff and Lori Lynn
Jim Ruth
Joe & Carol Tassart
Joey Steiner Memorial Fund
Kaiser Electrical Contractors, Inc.
KZBEME Fingerprinting
Luis Lopez Family
Mike Murphy Ford
MrTowit's Wrecker Service, Inc.
Nicholas Bradley Campbell
Pekin AMBUCS
Pekin Community Bank
PHD Services
Phillips Tax Service - in memory of Whitey Phillips
Seico Security
Short Family
Steger's Furniture
Steve and Jan Brown
T&J Excavating & Concrete
Tazewell Machine Works
The Greenhouse Flower Shoppe
The Guidotti's
The Signman – Shaun Bacon
Velde Cadillac-Buick-GMC
Velde Ford
Hole-In-One Sponsor
Ray Dennison Chevrolet
Lunch Sponsor
Heartland Coca Cola
Jimmy John's Gourmet Sandwiches
Door Prize Sponsor
Agatucci's Restaurant
Bert & Shere Wasson
Best One of Central IL
Bob & Carolyn Cordts
Busy Corner Restaurant
Chicago Bears
Chicago Bulls
Chicago Cubs
Chicago White Sox
Gary Affolter of EZ Promotions
Kemp 208 Main Street Grille
Larry Milsteadt
Matt Wiseman of Pro-Fab, Inc.
Monical's Pizza
Neal Family Chiropractic
Office on Main
Old Heritage Garden Center
Par-A-Dice Hotel and Casino
Pekin Community High School Athletics Dept.
Pekin Country Club
Peoria Chiefs Baseball
Sangalli's Italian Steakhouse
Schneider Electric
Sonic Restaurant
St. Louis Blues
Steve Tassart
Tanners Orchard
Tazewell County St. Jude Golf Outing
Teresa Garman
The Local Grille
Tim and Rita Sierra Family
Other Donor