Return to Home Page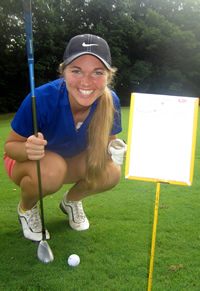 2022 Sponsors
All proceeds from this event are donated to benefit local children. Over the past tewnty years, we have donated over $388,000 from the support of our golfers and these sponsors.
Become a Sponsor: Platinum, Major, Hole, or Door Prize Sponsor! more info >
Other Donors
Dinner Sponsors
Caterpillar Foundation
Don & Sally Johnson
Pekin Insurance
Platinum Sponsors
Campbell #35 and Family
Cliff and Mary Steele
Cusack Orthodontics
Dan & Mary Anne Campbell Family
Joe Wuellner
Matt & Kelly Taphorn and Family
Mr. Appliance
PCSA- Pekin Community Softball Assoc.
Scott & Joan Martin
Stewart McVicar 400 Club
The Family of Brad Campbell
The Mosquito Authority
The Wroblewski Family
Thompson Brothers Construction Company
UnityPoint Health
Major Sponsors
Alto Ingredients
Architectural Design Group
Benassi Roofing
Brendon J Johnson OD PC
Broadway Liquor
Brooke & Troy Guidotti Family
Designer Concepts Landscape Architecture
Deuce Development Corporation
Epiphany Wood Working - Greg Domaszewicz
Excalibur Seasoning
Harrison Landscaping
Jim Ruth
Keith Engineering Design
Kouri's Pub
Label Graphics Company
Mr. Towit's Wrecker Service
National Rental
Paul and Jennifer McQuade
Preston-Hanley Funeral Homes & Crematory
Robert J Johnson, D.M.D., P.C
Steve, Jessie-Rae, Jace & Parker Tassart
Suan Juan Pools & Spas
Swing's Garage
The Duley Family
The Guidotti's
The McCart Family
Hole Sponsors
Atlas Supply Company
Bert & Shere Wasson
Bob & Carolyn Cordts
Brad's Cousins Greg, Scott & Kathy
Brad's Nephew Nick Campbell
Brad's Niece Megan Campbell
Brad's Nieces Kaitlyn & Courtney
Bradley Robert Johnson
Brian & Kandi Lee
Brian, Sarah, Owen & Eryn Duke
Busey Bank
CEFCU
Chad & Jayme Walker
Cooper Bradley Campbell
Cordts Heating & Air Conditioning
Dan, Teresa, & Jordan Hayes
Daren Epley of Morgan Stanley Wealth Management
David and Lourdes Kline Family
Debbie Fornoff Interior Design & Draperies
Gary P Affolter II EZ Promotions LLC
Glasford Mini Storage
Illini Plumbing
In Memory of Greg Scotti
In Memory of Johnny Mac JKLIVIN
In Memory of Sandy Scotti
Jac's Doghouse
Jeff & Lori Lynn
Joe & Carol Tassart
Kaiser Electrical Contractors
Mike Murphy Ford
Neal Family Chiropractic
P.J. Hoerr
Pekin Community Bank
Pekin Moose Lodge #916
PHD Services
Rescued Heart Animal Hospital
Rob and Nicole Oliver
Ron & Ivie's Unique Tap
Schooner's
Seico Security
Short Family
Steger's Furniture
T & J Excavating
Tazewell Machine Works
The Signman-Shaun Bacon
Tim & Rita Sierra
Tom & Becky Gallagher
Tom & Lucy Elliott
Total Dental Care
Tucker Plumbing
UFCW4D
Wayne's 121 Club
Hole-In-One Sponsors
Ray Dennison Chevrolet
Lunch Sponsors
Jimmy John's
Door Prize Sponsors
Teresa Garman
Ace Hardware
Agatucci's Restaurant
Alto Ingredients
Best One of Central IL
Brian Lee
Bunker Links Golf Course
Chicago White Sox
Edgewood Golf Club
Ironwood Golf Course
Lariat Steakhouse
Monical's Pizza
Old Heritage Garden Center
Par-A-Dice Hotel & Casino
Puritan Springs Water
Rescued Heart Animal Hospital
Shambolee Golf Course
Soul Restoration
St. Louis Cardinals
Steve Tassart
The Chicago Cubs
The Family of Dale Hicks
Troy Guidotti
Tyroni's Italian Cafe
Wildlife Prairie Park
Wyaton Hills Golf Course
Other Donors
Matthew Wroblewski
Neil Anderson
Craig and Shirley Swoik
Srishti Mendiratta
Bill and Gina Plut
Alan Fyffe
Srishti Mendiratta
Mandy Majors
AMENTUM